WP Tangerine
Pricing: Starting at $147/month
Target Customer: Businesses of all sizes and busy entrepreneurs
What You Get to Start: WordPress development, WordPress design, WordPress upgrades, plugin updates, website optimization, SEO, scheduled backups, security monitoring and cleanup, preventative audits, discounted site customizations
Special Notes: WP Tangerine makes it very simple: choose a plan, get unlimited tasks done. Their offerings seem to be pretty comprehensive and cover all the essentials you'd need from a managed support services provider. Plus they offer a 24/7 support, so you're sure to get help anytime.
Barrel Roll

Pricing: $49-$299/month
Target Customer: Businesses of all sizes
What You Get to Start: Automated backups, WordPress and plugin updates, 24/7 security monitoring
Special Notes: Pricing seems a little high for the amount of support Barrel Roll offers in the basic support level. However, they do have a professional looking website, testimonials, and very straight-forward and transparent messaging about who they are and what they do, which is a good sign they'll be as equally responsible and professional to work with.
Cinch Web Services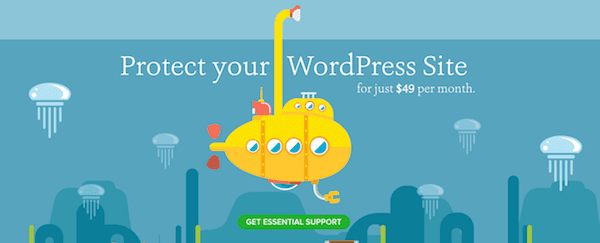 Pricing: $49-$149/month
Target Customer: Small Businesses, eCommerce, Corporate
What You Get to Start: 24/7 security monitoring, daily backups, malware removal, software updates
Special Notes: Most of the support services you'll read about here offer their support to "businesses of all sizes". However, Cinch seems to really know their audience and how to cater to different business's needs. By honing in on three different segments, they offer more specifically tailored services based on your unique website needs.