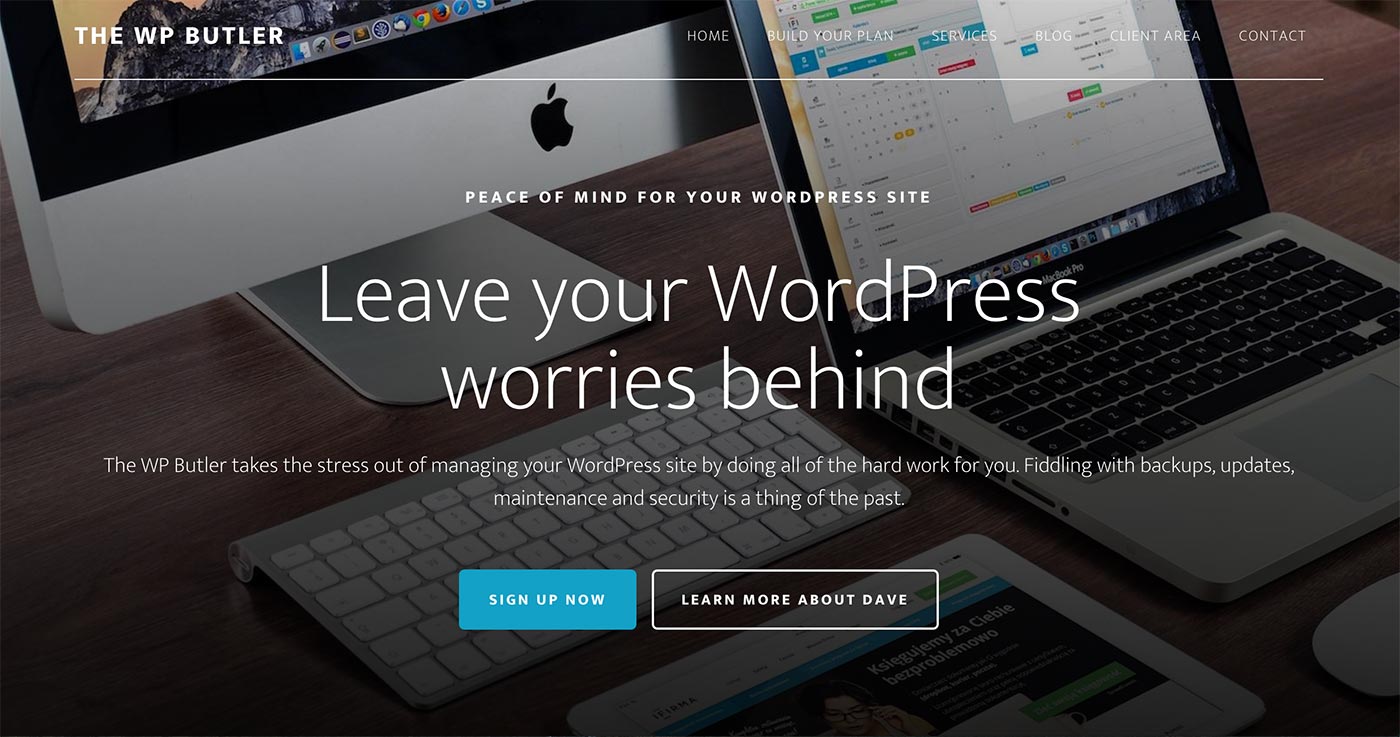 The WP Butler is a WordPress tasks service that you can use to automate the entire maintenance of your WordPress website.
The WP Butler offers flexible, custom packages which allow you only pay for the features you really need in WordPress tasks.
The services are provided by Dave Clements, a WordPress developer.
What's included
All packages include website restoration, and first-time customers receive a complimentary security audit to ensure their site's security is in tip-top condition.
The rest of the package is up to you, although most of the options will be familiar from other maintenance services. These include WordPress update management, website backups and malware scans. For extra peace of mind, you can also pay for Dave to periodically take a quick glance at your site to confirm everything's working as it should be.
Pricing
Prices, of course, vary, and will depend on the services you want and the frequency you require them. However, if you're especially prudent, you can put together an excellent package at a competitive price. For example, daily backups, weekly updates, uptime monitoring, and a weekly malware scan are available for just $61 a month — you'll be hard-pressed to find a lower price.
Cons
The WP Butler does not state on their website whether or not they offer money back guarantee, something that reliable WordPress tasks services offer.
Payment can be made using any major debit or credit card (Visa, Mastercard, American Express, Discover, Maestro). PayPal is not an option.
The WP Butler does not seem to have a clear description of the process clients go through in signing up and being served.